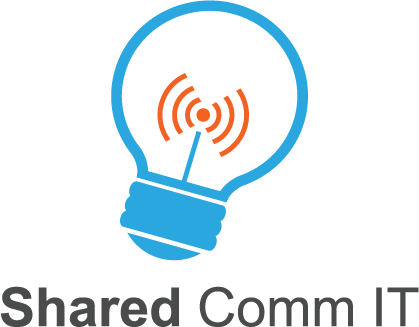 Who we are
Shared Comm IT brings your communications to the future with the AWS cloud-based 3CX phone system. Revolutionize your communications-move to business phones that go where you go.
What We Do
Leveraging the 3CX platform to bring communication to you. Where ever you go – it goes: in the office, at home, and on the road. Communicate with your clients – by voice, video, text, and web.
Return on Your Investment
A system that costs less to buy and expand with a greater return on investment.
Stability
Have your phone system available even when your business internet is down.
Realtime Caller to Customer Matching
Automate customer record look-up in your computer record systems.
Anywhere Communications
Turn your smart phone into your business desk phone. Take and make calls without ever giving up your personal cell number.
Testimonial
"The average time it took patient attendants to answer the phones for the month of April was around 10-11 minutes. Since we have gone live with 3CX this number has dropped to around 1 minute!!!"
Shared Comm IT's team of communications specialists brings tremendous bench strength to our clients.
Get in Touch
Looking for more information? Reach out to us using the form or call us at (866) 307-8517.